Atlantic Rubber Paving Inc. (ARP Inc.) is a technology application contractor based in Halifax, Nova Scotia. ARP Inc. entered into a product supply and technology application licensing agreement with M/S Shercom Industries. Shercom Industries are an innovator in recycling used automobile rubber tires, and then further process into several applications. Shercom Industries are based in Saskatchewan, Canada and has been operating since 1993.
Recycled Rubber Surfacing as one of ARP main offerings, has gone through several stages of development till finally proved to be a certain application. As of today, the application enjoys over 18 years of solid track, backed up by unparalleled cracking resistant warrantee, and more than 1000s of successful installations on Playgrounds, Driveways, Walkways, Decks, Patios, and Stairs. Please enjoy navigating through our website to learn more about its advantages and benefits.
Rubber Mulch is another successful CSA product of recycled tires. It has presented solid advantages over wood mulch for flower beds, around trees, in playgrounds and other landscaping uses. Long life time and non-fire catching factual are very difficult to overlook.
"Scrap tire should not be seen as a waste material to be disposed of. Scrap tires should be viewed as a resource to be managed for the benefit of the Environment, the community, and the economy. The true recyclers, who deserve all the credit, are our customers"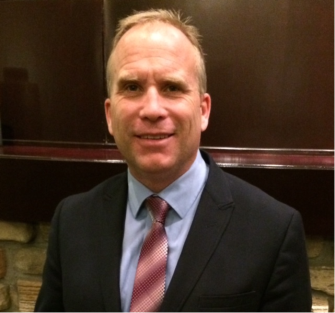 Shane Olson, President, Shercom Industries Inc.
Shane Olson, co-founder of Shercom Industries (est 1993), has been recycling tires for nearly 25 years. When Shercom was founded, the company had no technology, no products, and no markets. The only thing Shercom had was an idea; tire rubber is a highly engineered raw material that should not be going to waste in the landfills. The initial years were tough. Through hard work, ingenuity and determination, eventually the foundation was laid for Shercom to grow.
With a background in agriculture, focus changed from harvesting grain to harvesting tires. "The crop is always good, and we don't care about the weather". As the industry grew, so did the market place. Many of the recycled rubber products on the market place today were first developed by Shercom Industries. Rubber paving was pioneered by Shercom in Canada. It has since grown to be a nationwide Industry.
Last year we recycled over 40 million lbs. of tires. Not 1 lb. went to the landfill as waste. This year, we inaugurated a new, bigger capacity, and more advanced plant. All Shercom is doing is steering the shape of scrap tires industry into value added products.
Raied ElShanti, Founder and CEO ARP Inc.
Raied (Ray) is an Industrial Chemical Engineer by profession. He spent 26 years of his previous international career in the water and wastewater treatment and recycling EPC field.
The concept of recycling has continued to be in Ray's devotion till he met with Shane Olson whom was a clear and obvious visionary man with almost identical views. Both and the team have put a plan to asses introducing the rubber paving technology within the East of Canada…with great interest and passion, we are now established in Halifax, NS, fully resourced to serve you.
ARP Inc. business vision is built around locally recycling rubber tires into valuable applications, creating local jobs, and positively contributing to our environment.